Parasites in histopathology: A tertiary care hospital experience
Dr. Poovizhi Inbasekaran

Assistant Professor, Department of Pathology, Vinayaka Missions Kirupananda Variyar Medical College and Hospital, Salem, Tamil Nadu, India

Dr. Megala Chandrasekar

Assistant Professor, Department of Pathology, Vinayaka Missions Kirupananda Variyar Medical College and Hospital, Salem, Tamil Nadu, India

Dr. Thamilselvi Ramachandran

Professor and Head, Department of Pathology, Vinayaka Missions Kirupananda Variyar Medical College and Hospital, Salem, Tamil Nadu, India

Dr. Anbu Lenin Kulandaivel

Associate Professor, Department of Pathology, Vinayaka Missions Kirupananda Variyar Medical College and Hospital, Salem, Tamil Nadu, India
Keywords:
Hydatid cyst, Enterobius vermicularis, Hard tick
Abstract
Background: Parasitic infections are a major public health problem worldwide with one quarter of world's population is suffering from it. Intestinal and extraintestinal parasitic infestation are raising in developing countries. There is raise in immunocompromised state in which tissue parasitic infestation are increasing  which necessitates this type of study.
Method: A retrospective descriptive study with data collected from histopathology register from January 2018 to December  2020, all cases diagnosed as parasitic infestation  with age, gender , location and  histopathological evaluation with tissue response  was analysed.
Results: Over the period of 3 years 11 parasitic infestation was identified. 3(27.3%) cases of hydatid cyst, 5(45.5%) cases of  Enterobius vermicularis, 2 (18.2%)case of cysticercosis and 1(9%) case of  hard tick was identified. Most common age group affected was <25 years of age(54.5%). Most common parasite found  is enterobius vermicularis in our study.   
Conclusion: A careful histopathological examination to identify  parasitic infestations in tissue sections will help to decrease morbidity and mortality by providing specific treatment to the patient.
Downloads
Download data is not yet available.
References
Papparella S. La istologia nella diagnosi delle parassitosi [Histology in diagnosis of parasitic diseases]. Parassitologia. 2004 Jun;46(1-2):157-8. Italian.
Manuel A. Marcial, Raul A. Marcial-Rojas, Protozoal and helminthic diseases. Damjanov I, Linder J, Anderson's pathology, tenth edition. Mosby: Missouri; 1996. 747-8.
Gutierrez, Yezid. Diagnostic pathology of parasitic infections with clinical correlations. Oxford University Press, USA, 2000.
Rayan P, Verghese S, McDonnell PA. Geographical location and age affects the incidence of parasitic infestations in school children. Indian J Pathol Microbiol. 2010 Jul-Sep;53(3):498-502. doi: 10.4103/0377-4929.68292.
Rao, Siddharth S., Bhupendra Mehra, and Ravindra Narang. "The spectrum of hydatid disease in rural central India: An 11-year experience." Annals of tropical medicine and public health 5.3 (2012): 225.
Vora SH, Motghare DD, Ferreira AM, Kulkarni MS, Vaz FS. Prevalence of human cysticercosis and taeniasis in rural Goa, India. J Commun Dis. 2008 Jun;40(2):147-50.
Manoharan, A., and S. Sowmya. "Parasitic infections and their tissue response: a histopathological study." Int J Res Med Sci 4.6 (2016): 1938-1942.
Bhawana Choudhary, Mohit Gupta, Neelu Gupta, Sunita Kulhari. Parasitic infections and their tissue response: A histopathological study. International Journal of Medical Sciences and Innovative Research. 2019; 4 (6): 102 – 106.
Khushbu P. Shah, Mandakini M. Patel. Parasites found in surgical pathology: the institutional experience. Int J Res Med Sci. 2019;7(10):3756-3761. Doi: org/10.18203/2320-6012.
Behnke, J. M. "Evasion of host immunity." Parasites: immunity and pathology. The consequences of parasitic infection in mammals. (1990): 344-395.
Khadidja, H., Achour, Y., Houcin, B., & Vasile, C. (2014). Histological Appearance of Echinococcus Granulosus in the Camel Species in Algeria. Bulletin UASVM Vet Med, 71, 79-84.
T M K, D M, V R M. Cysticercus of the Breast which Mimicked a Fibroadenoma: A Rare Presentation. J Clin Diagn Res. 2012 Nov;6(9):1555-6. doi: 10.7860/JCDR/2012/4184.2559.
Aydin O. Incidental parasitic infestations in surgically removed appendices: a retrospective analysis. Diagn Pathol. 2007 May 24;2:16. doi: 10.1186/1746-1596-2-16.
Engin O, Calik S, Calik B, Yildirim M, Coskun G. Parasitic appendicitis from past to present in Turkey. Iran J Parasitol. 2010 Sep;5(3):57-63.
da Silva DF, da Silva RJ, da Silva MG, Sartorelli AC, Rodrigues MA. Parasitic infection of the appendix as a cause of acute appendicitis. Parasitol Res. 2007 Dec;102(1):99-102. doi: 10.1007/s00436-007-0735-0.
Chang SH, Park JH, Kwak JE, Joo M, Kim H, Chi JG, et al. A case of histologically diagnosed tick infestation on the scalp of a Korean child. Korean J Parasitol. 2006 Jun;44(2):157-61. doi: 10.3347/kjp.2006.44.2.157.
Sung WJ, Kim YH. A Case of Engorged Female Hard Tick in the External Auditory Canal of an Infant. Korean J Parasitol. 2017 Oct;55(5):565-568. doi: 10.3347/kjp.2017.55.5.565.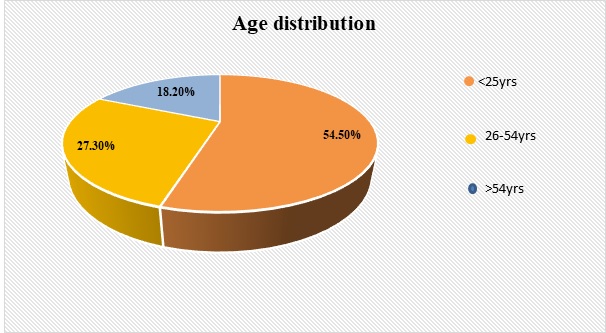 CITATION
DOI: 10.17511/jopm.2021.i03.03
How to Cite
Dr. Poovizhi Inbasekaran, Dr. Megala Chandrasekar, Dr. Thamilselvi Ramachandran, & Dr. Anbu Lenin Kulandaivel. (2021). Parasites in histopathology: A tertiary care hospital experience. Tropical Journal of Pathology and Microbiology, 7(3), 110-115. https://doi.org/10.17511/jopm.2021.i03.03
Copyright (c) 2021 Author (s). Published by Siddharth Health Research and Social Welfare Society
This work is licensed under a Creative Commons Attribution 4.0 International License.