Epidemiology of Mycotic Infections: Experience From A Tertiary Care Center Of Uttarakhand, India
Dr. Ranjana Rohilla

Assistant professor, Department of Microbiology, Shri Guru Ram Rai Institute of Medical & Health Sciences, Dehradun, Uttarakhand, India

Dr. Aroop Mohanty

M.D, Assistant Professor, Department of Microbiology, All India Institute of Medical sciences, Gorakhpur, Uttarakhand, India

https://orcid.org/0000-0001-5634-5014

Dr. Suneeta Meena

M.D, Assistant Professor, Department of Laboratory, Medicine All India Institute of Medical Sciences, Delhi, India

Mamta Bora

Student M.Sc, Medical Microbiology, Uttaranchal PG College of Biomedical Sciences and Hospital, Rishikesh, Uttarakhand, India

Anshu Singh

Ph.D. scholar, Department of Microbiology, All India Institute of Medical Sciences, Rishikesh, Uttarakhand, India

Neelam Kaistha

M.D. Professor, Department of Microbiology, All India Institute of Medical Sciences, Rishikesh, Uttarakhand, India

Dr. Pratima Gupta

M.D. Professor, Department of Microbiology, All India Institute of Medical Sciences, Rishikesh, Uttarakhand, India
Keywords:
Mycotic infections, Fungal spectrum, Fungal culture, Rare fungi
Abstract
Introduction: The overall changing epidemiology of fungal infections in the current scenario is because of an increase in immunocompromised population including cancer patients, Human immunodeficiency virus (HIV)-infected patients, transplant receipts, and prolonged hospitalization with overuse of antimicrobial agents. These infections are challenging to diagnose and subsequently manage as their clinical symptomatology often mimics other common diseases like tuberculosis. Rapid diagnosis is limited and culture is often delayed due to slow growth rates of the causative agents.
Objective: This is a retrospective study to know the spectrum and burden of mycotic infections in a tertiary care hospital.
Methods: All samples collected from clinically suspected cases of fungal infections were sent to the Microbiology department over one year. The common specimens received were respiratory samples, scrapings from cornea, skin, and nail. All samples were first observed under direct microscopy using Potassium hydroxide (KOH) examination for the presence of fungal elements and Gram stain for yeasts. India Ink examination was performed for sterile fluids. Fungal culture was done on Sabouraud's dextrose agar.
Result: A total of 900 samples from various departments were included, KOH examination was positive for 380 samples (42%) and fungal growth was obtained in 144 samples (16%). Rare fungi like Trichosporon dohaense (blood culture), Cladophialophora bantiana (brain abscess), Scedosporium apiospermum and Candida auris (blood culture) were also isolated.
Conclusion: Similar studies are needed to estimate the actual burden of the fungal infections in tertiary care health facilities, to help decrease the morbidity and mortality associated with underdiagnosed mycotic infections.
Downloads
Download data is not yet available.
References
Kashyap, B., Das, S., Kaur, I. R., Jhamb, R., Jain, S., Singal, A., & Gupta, N. (2012). Fungal profile of clinical specimens from a tertiary care hospital. Asian Pacific Journal of Tropical Biomedicine, 2(1), S401-S405.
Richardson MD. Changing patterns and trends in systemic fungal infections. J Antimicrob Chemother. 2005 Sep;56 Suppl 1:i5-i11. doi: 10.1093/jac/dki218.
Shrihari N, Kumudini TS, Mariraj J and Krishna S. The Prevalence of Keratomycosis, Dermatophytosis and Onychomycosis in a Tertiary care Hospital. International Journal of Medical and Health Science 2012; 1:25-30.
Husain S, Alexander BD, Munoz P, Avery RK, Houston S, Pruett T, Jacobs R, Dominguez EA, Tollemar JG, Baumgarten K, Yu CM, Wagener MM, Linden P, Kusne S, Singh N. Opportunistic mycelial fungal infections in organ transplant recipients: emerging importance of non-Aspergillus mycelial fungi. Clin Infect Dis. 2003 Jul 15;37(2):221-9. doi: 10.1086/375822.
Cheesbrough, Monica. District laboratory practice in tropical countries, part 2. Cambridge university press, 2005.
Collee JG, Fraser AG, Marmion BP, Simmons A. Mackie & McCartney Practical Medical Microbiology. 14th ed. New York: Churchill Livingstone Publication; 1996. pp. 695–717.
Glenn DR, Norman LG. Laboratory diagnosis. In: Topley and Wilsons Medical Mycology. 10th ed. London: Arnold Publications; 2005. pp. 82–9. 6NW13BH.
Koneman EW, Allen SD, Janda WM, Schreckenberger PC, Winn WC Jr. Koneman's Colour Atlas and Textbook of Diagnostic Microbiology. 6th ed. Philadelphia: Lippincott Williams and Wilkin's; 2006. pp. 1156–246.
Agarwal S, Manchanda V, Verma N, Bhalla P. Yeast identification in routine clinical microbiology laboratory and its clinical relevance. Indian J Med Microbiol. 2011 Apr-Jun;29(2):172-7. doi: 10.4103/0255-0857.81794.
Chakrabarti A, Chatterjee SS, Shivaprakash MR. Overview of opportunistic fungal infections in India. Nihon Ishinkin Gakkai Zasshi. 2008;49(3):165-72. doi: 10.3314/jjmm.49.165. Nageswari Rajesh Gandham et al., Etiology of Mycotic Infections. J Clin Diagn Res 2013,7(10):2157-9.
Mittal M, Sharma V, Gupta V. Isolation of fungus from various clinical specimens in patients of a tertiary care hospital of North India. JMSCR 2019; 7(4):753-6. doi: https://dx.doi.org/10.18535/jmscr/v7i4.127
Singh V, Mohanty A, Narain TA, Kaistha N, Gupta P, Anshu. Candida tropicalis in the tropics: A rare fungal cause of perinephric abscess. J Family Med Prim Care. 2020 Sep 30;9(9):5062-5065. doi: 10.4103/jfmpc.jfmpc_784_20.
Jha MK, Mohanty A, Gupta P. Cryptococcus gattii meningitis in a diabetic adult in South India. J Family Med Prim Care. 2019 Mar;8(3):1253-1256. doi: 10.4103/jfmpc.jfmpc_66_19. PMID: 31041285;
.
Mohanty A, Bhatia M, Kabi A, Chatterjee K, Kaistha N, Omar BJ, Gupta PK, Gupta P. Cryptococcal meningitis: An under-reported disease from the hills of Uttarakhand: A hospital-based cross-sectional study. J Family Med Prim Care. 2019 Jun;8(6):2008-2011. doi: 10.4103/jfmpc.jfmpc_216_19.
Kabi A, Mohanty A, Kumar S, Jha M, Gupta P. Rare case of chronic meningitis by cryptococcus neoformans var. grubii in an immunocompetent host. Int J Scientific Research 2020;9(07):17-18.
Rhoads DD, Sintchenko V, Rauch CA, Pantanowitz L. Clinical microbiology informatics. Clin Microbiol Rev. 2014 Oct;27(4):1025-47. doi: 10.1128/CMR.00049-14.
Mohanty, A., Meena, S., Nath, U. K., Vaniyath, S., & Kaistha, N. (2020). Candida krusei Infection in an Acute Lymphocytic Leukaemia Patient: A Case Report. Journal of Clinical & Diagnostic Research, 14(5).
Rohilla R, Meena S, Gupta N, Mohanty A, Kaistha N, Gupta P, Mangla A, Rekha US, Omar BJ. Clinico-etiological profile of microbial keratitis: A pilot study from the foothills of Himalayas. Indian J Ophthalmol. 2020 Oct;68(10):2323-2324. doi: 10.4103/ijo.IJO_2125_19.
Rohilla R, Meena S, Mohanty A, Gupta N, Kaistha N, Gupta P, Mangla A, Singh A. Etiological spectrum of infectious keratitis in the era of MALDI-TOF-MS at a tertiary care hospital. J Family Med Prim Care. 2020 Sep 30;9(9):4576-4581. doi: 10.4103/jfmpc.jfmpc_630_20.
Mohanty A, Meena S, Nath UK, Bakliwal A, Kaistha N, Gupta P. Trichosporon dohaense causing life threatening fungemia in acute leukemia: First case report from India. Indian J Pathol Microbiol 2020; XX: XX-XX.C. (Accepted)
Tyagi, A. K., Suji, P. S., Kumar, A., Varshney, S., Mohanty, A., & Gupta, P. (2020). First Report on Concomitant Infection of Nasal Myiasis and Trichosporonosis in an Uncontrolled Diabetic Patient: Case Report. Indian Journal of Otolaryngology and Head & Neck Surgery, 1-3.
Mehta V, Mohanty A, Meena S, Rahul JS, Uttam Kumar N, Chattopadhyay D, Bakliwal A, Choudhary R, Gupta P. Wickerhamomyces anomalous: A Rare Cause of Fungemia Causing Febrile Neutropenia in Acute Lymphoblastic Leukemia. Case Rep Infect Dis. 2020 Dec 29;2020:8847853. doi: 10.1155/2020/8847853.
Goyal N, Narula H, Chaturvedi J, Agrawal S, Dash C, Meena S, Kaistha N. Angio-invasive Cerebral Aspergillosis Resulting in Hemispheric Infarct in an Immunocompetent Man. Med Mycol J. 2020;61(3):49-53. doi: 10.3314/mmj.20-00005.
Narula H, Meena S, Jha S, Kaistha N, Pathania M, Gupta P. Curvularia lunata causing orbital cellulitis in a diabetic patient: An old fungus in a new territory. Curr Med Mycol. 2020;6(1):51-54. doi: 10.18502/cmm.6.1.2510.
Meena S, Rohilla R, Kaistha N, Singh A, Gupta P. Candida auris emergence in the Himalayan foothills: First case report from Uttarakhand, India. Curr Med Mycol. 2020;6(1):47-50. doi: 10.18502/cmm.6.1.2509. PMID: 32420508; PMCID: PMC7217252.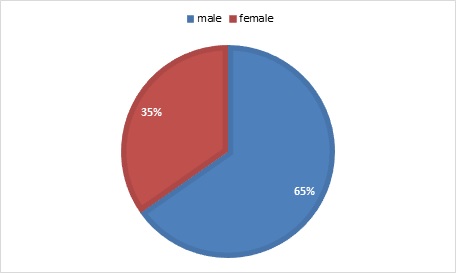 CITATION
DOI: 10.17511/jopm.2021.i03.01
How to Cite
Dr. Ranjana Rohilla, Dr. Aroop Mohanty, Dr. Suneeta Meena, Mamta Bora, Anshu Singh, Neelam Kaistha, & Dr. Pratima Gupta. (2021). Epidemiology of Mycotic Infections: Experience From A Tertiary Care Center Of Uttarakhand, India. Tropical Journal of Pathology and Microbiology, 7(3), 93-98. https://doi.org/10.17511/jopm.2021.i03.01
Copyright (c) 2021 Author (s). Published by Siddharth Health Research and Social Welfare Society
This work is licensed under a Creative Commons Attribution 4.0 International License.