A Rare Case of Rhinosporidiosis in Popliteal Fossa
Dr. Ranu Gupta

M.D. Department of Pathology, Consultant Pathologist, Centrapath laboratory, Indore, Madhya Pradesh, India

Dr. Saishruti Iyer

M.D. Department Microbiology, Dr Lalpathlabs, Hyderabad, Telangana, India
Keywords:
Rhinosporidium seebrii, Pedunculated mass, Popliteal fossa
Abstract
We hereby present a rare case of rhinosporidiosis in the popliteal fossa. Rhinosporidiosis is a chronic granulomatous infection caused by the fungus-like organism Rhinosporidium seebrii most commonly in the nasal cavity, followed by ocular and cutaneous lesions. The following case is of a 45-year-old female who presented to the laboratory with a pedunculated mass which on histopathology revealed a typical sporangium with numerous endospores. The report provides an insight into the clinical suspicion that needs to be kept while handling such cases.
Downloads
Download data is not yet available.
References
Bhargava S, Grover M, Maheshwari V. Rhinosporidiosis: intraoperative cytological diagnosis in an unsuspected lesion. Case Rep Pathol. 2012;2012:101832. doi: 10.1155/2012/101832.
Kishan Prasad HL, Rao C, Girisha BS, Shetty V, Permi HS, Jayakumar M, Kiran HS. Subcutaneous rhinosporidiosis masquerading as soft tissue tumor: diagnosed by fine-needle aspiration cytology. Indian J Dermatol. 2015 Mar-Apr;60(2):215. doi: 10.4103/0019-5154.152606.
Salim T, Komu F. Varied Presentations of Cutaneous Rhinosporidiosis: A Report of Three Cases. Indian J Dermatol. 2016 Mar-Apr;61(2):209-12. doi: 10.4103/0019-5154.177750.
Putthia H, Manjunatha BS, Astekar M, Taufiq S. Palatal rhinosporidiosis: an unusual case report and review of the literature. J Korean Assoc Oral Maxillofac Surg. 2018 Dec;44(6):293-297. doi: 10.5125/jkaoms.2018.44.6.293.
Gangneux JP, Lortholary O, Cornely OA, Pagano L. 9th Trends in Medical Mycology Held on 11-14 October 2019, Nice, France, Organized under the Auspices of EORTC-IDG and ECMM. J Fungi (Basel). 2019 Oct 8;5(4):95. doi: 10.3390/jof5040095.
Das C, Das SK, Chatterjee P, Bandyopadhyay SN. Series of Atypical Rhinosporidiosis: Our Experience in Western Part of West Bengal. Indian J Otolaryngol Head Neck Surg. 2019 Nov;71(Suppl 3):1863-1870. doi: 10.1007/s12070-018-1270-2.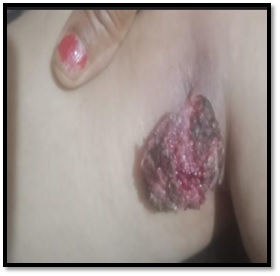 CITATION
DOI: 10.17511/jopm.2021.i03.04
How to Cite
Dr. Ranu Gupta, & Dr. Saishruti Iyer. (2021). A Rare Case of Rhinosporidiosis in Popliteal Fossa. Tropical Journal of Pathology and Microbiology, 7(3), 116-118. https://doi.org/10.17511/jopm.2021.i03.04
Copyright (c) 2021 Author (s). Published by Siddharth Health Research and Social Welfare Society
This work is licensed under a Creative Commons Attribution 4.0 International License.