A clinical and etiological spectrum of thrombocytopenia in adult patients
Dr. Mital Gamit

Assistant Professor, Department. of Pathology, GMERS Medical College, Vadnagar, Gujarat, India

Dr. Gunvanti Rathod

Associate Professor, Department of Pathology, GMERS Medical College, Sola, Ahmedabad, Gujarat, India
Keywords:
Thrombocytopenia, Dengue, Malaria, Complete Blood Count
Abstract
Introduction: Thrombocytopenia is not a disease but is a diagnosis. The detailed knowledge must be acquired from patients who have thrombocytopenia. This study aimed to determine the relative frequency of different disease conditions presenting as newly found thrombocytopenia in adult patients and to determine whether a low platelet count or presence of bleeding manifestation was considered more often as an indicator for platelet transfusion.
Materials and Methods: This retrospective study was done at a tertiary care hospital during the period of November 2018 to October 2019. Blood samples were analyzed for Complete Blood Count (CBC). The clinicopathological correlation was done and the findings were tabulated.
Results: In present study, the sex distribution of patients of thrombocytopenia was noted as 55.75% male and 44.25% female. The present study showed that most of the cases of thrombocytopenia belonged to the age group of 18-29 years (45%), followed by the age group of 30-39 years (28.75%), the least being in the age group of over 80 years (2.0%). Most of the patients presented with Grade 1 thrombocytopenia (49.5%). The most common etiology responsible for newly diagnosed thrombocytopenia in adult patients was found to be dengue/dengue-like fever (41.75%).
Conclusion: It can be concluded from this study that the most common causes for thrombocytopenia are infective causes e.g. dengue, malaria.
Downloads
Download data is not yet available.
References
Rathod GB, Parmar P. Study of association of thrombocytopenia with plasmodium vivax infection. Indian J Med Sci. 2017;69(1):33-35. doi: 10.18203/issn.0019-5359.IndianJMedSci20170489.
Naikwadi AM, Anjum SN. Study of Clinical and Laboratory Profile of Fever with Thrombocytopenia in Tertiary Hospital. Int J Contemp Med Res. 2019;6(7):556-61. doi: 10.21276/ijcmr.2019.6.7.21.
Bhalara SK, Shah S, Goswami H, Gonsai RN. Clinical and etiological profile of thrombocytopenia in adults: A tertiary-care hospital-based cross-sectional study. Int J Med Sci Public Health. 2015;4(1):7-10. doi: 10.5455/ijmsph.2015.060920141.
Onlamoon N, Noisakran S, Hsiao HM, Duncan A, Villinger F, Ansari AA, et al. Dengue virus-induced haemorrhage in a nonhuman primate model. Blood, 2010;115(9):1823-1834. doi: 10.1182/blood-2009-09-242990.
Nakao S, Lai CJ, Young NS. Dengue virus, a flavivirus, propagates in human bone marrow progenitors and hematopoietic cell lines. Blood. 1989;74(4):1235-1240.
Noisakran S, Gibbons RV, Songprakhon P, Jairungsri A, Ajariyakhajorn C, Nisalak A, et al. Detection of dengue virus in platelets isolated from dengue patients. Southeast Asian J Trop Med Public Health. 2009;40(2):253-262.
Saito M, Oishi K, Inoue S, Dimaano EM, Alera MT, Robles AM, et al. Association of increased platelet-associated immunoglobulins with thrombocytopenia and the severity of disease in secondary dengue virus infections. Clin Exp Immunol. 2004;138(2):299-303. doi: 10.1111/j.1365-2249.2004.02626.x.
Skudowitz RB, Katz J, Lurie A, Levin J, Metz J. Mechanisms of thrombocytopenia in malignant tertian malaria. Br Med J. 1973;2:515-518. doi: 10.1136/bmj.2.5865.515.
Gallup JL, Sachs JD. The economic burden of malaria. Am J Trop Med Hyg. 2001;64(1-2):85-96.
Kelton JG, Keystone J, Moore J, Denomme G, Tozman E, Glynn M, et al. Immune-mediated thrombocytopenia of malaria. J Clin Invest. 1983;71(4):832-836. doi: 10.1172/jci110836.
Srikanth J, Srinivas S, Krishna CR, Ramulu PR. Prevalence of thrombocytopenia in a diagnosed case of malaria in rural population of South India. J NTR Univ Health Sci. 2012;1(3):152-155. doi: 10.4103/2277-8632.102438.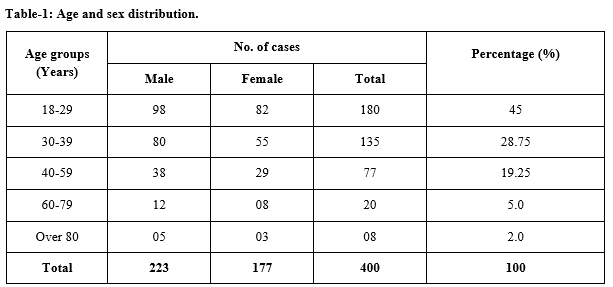 How to Cite
Dr. Mital Gamit, & Dr. Gunvanti Rathod. (2020). A clinical and etiological spectrum of thrombocytopenia in adult patients. Tropical Journal of Pathology and Microbiology, 6(6), 377-380. https://doi.org/10.17511/jopm.2020.i06.02
Copyright (c) 2020 Author (s). Published by Siddharth Health Research and Social Welfare Society
This work is licensed under a Creative Commons Attribution 4.0 International License.