Pap smear as early diagnostic tool for cervical cancer- A life saviour
Dr. Shwetha Ramu

Department of Pathology, Basaveshwara Medical College & Hospital, Chitradurga, Karnataka, India

Dr. Bindu B. J.

Department of Pathology, Basaveshwara Medical College Hospital Research Center, Chitradurga, Karnataka, India

Dr. Narayana Murthy

Professor and Head, Department of Pathology, Basaveshwara Medical College & Hospital, Chit radurga, Karnataka, India
Keywords:
Bethesda system, Pap smear, Cervical precancerous lesions, LSIL, HSIL, ASCUS, Cervical cancer
Abstract
Background: Cervical cancer is a leading cause of mortality and morbidity among women globally and most common gynaecological cancer in developing countries. Papanicolaou smear study is a simple and cost effective screening test for cervical cancer. The aim of this study is to evaluate and interpret the pattern of cervical Pap smear cytology in a tertiary hospital. The interpretation and reporting of the Pap smear is based on 2001 Bethesda system.
Materials and Methods: This is a retrospective study conducted at Department of Pathology, Basaveshwara Medical College, Hospital and Research Centre, Chitradurga, Karnataka, India. The study was conducted over a period of two years from June 2015 to May 2017. All pap smears received in the department of Pathology during study period were included.
Results: A total of 2210 pap smears were reported in the study period. Majority of the cases were inflammatory smears (35.88%) and Negative for Intraepithelial lesion or malignancy (49.86%). Candidiasis, Bacterial vaginosis, Trichomonas vaginalis, atrophy and reactive cellular changes associated with inflammation were seen in 0.49%, 0.72%, o.36%, 8.91% and 0.40% cases respectively. 0.31% Vault smears were studied. Epithelial cell abnormalities (1.4%) include Atypical squamous cells of undetermined significance (0.4%), Low grade squamous intraepithelial lesion (0.63%) and High grade intraepithelial lesion (0.31%). 88% of Low grade squamous intraepithelial lesion was seen in reproductive age group (18-50 years).
Conclusion: Cervical cancer is the most common gynaecological cancer in the developing countries. Pap smear is the simple, easy and cost effective screening tool to detect premalignant and malignant cervical lesions, and reduce the mortality due to cervical cancer by early diagnosis and treatment.
Downloads
Download data is not yet available.
References
1. Pudasaini S, Prasad KBR, Rauniyar SK, Pathak R, Pande K, Koirala S, Kafle S. Cervical pap smear- A prospective study in a tertiary hospital. Journal of pathology of Nepal 2015;5:820-23.

2. Tamrakar SR, Chawla CD. A clinical audit of pap smear test for screening of cervical cancer. Nepal Journal of Obstetrics and Gynaecology 2012 Jul-Dec;7(14):21-24.

3. Pradhan B, Pradhan SB, Mital VP. Correlation of pap smear findings with clinical findings and cervical biopsy. Kathmandu Univ Med J 2007 Oct-Dec;5(4):461-67. [PubMed]

4. Mandakini M Patel, Amrish N Pandya, Jigna Modi. Cervical Pap Smear Study And utility In Cancer Screening, to specify the strategy for Cervical cancer control. National Journal of Community Medicine 2011;2(1):49-51.

5. Human Papillomavirus and Related Cancers, India Fact Sheet 2017.

6. Vijaya Lakshmi P, SreeGouri S.R. Study and Analysis of Two Hundred Cervical PAP Smears in Our Hospital. International Journal of Contemporary Medical Research. 2016;3(9):2787-89.

7. Hirachand S, Bajracharya J, Pradhanang S, Lama S. Detection of abnormal cervical cytology in papanicolaou smears in a tertiary care center. J Nepal Med Assoc2013 Jul-Sep;52(191):462-65.

8. Ranabhat SK, Shrestha R, Tiwari M. Analysis of abnormal epithelial lesions in cervical pap smears in Mid-Western Nepal. Journal of Pathology of Nepal 2011;1:30-33.

9. Bukhari MH, Saba K, Qamar S, Majeed MM, Niazi S, Naeem S. Clinicopathological importance of papanicolaou smears for the diagnosis of premalignant and malignant lesions of the cervix. J Cytol 2012 Feb 27;29(1):20-25.

10. Pap smear. By Healthline medical review team. www.healthline.com/health/pap-smear#Overview1/2015/11.

11. Solomon D, Davey D, Kurman R, Moriarty A, O'Connor D, Prey M, Raab S, Sherman M, Wilbur D, Wright T Jr,Young N. The 2001 Bethesda system: Terminology for reporting results of cervical cytology. JAMA 2002 Apr 24;287(16):2114-19.

12. Yeasmin S, Begum T, Begum LN, Ahmed ASMM, Osman B. Pap smear study and its utility in cervical cancer screening in a tertiary care hospital in Chittagong, Bangladesh. ChattagramMaa-O- Shishu Hospital Medical College Journal 2014 Jan;13(1):17-19.

13. Patel MM, Pandya AN, Modi J. Cervical pap smear study and its utility in cancer screening to specify the strategy for cervical cancer control. Natl J Community Med 2011;2(1):49-51.

14. Mansoor I. Profile of cervical smears cytology in western region of Saudi Arabia. The internet journal of Gynaecology and Obstetrics 2001;1:1-5.

15. Khan MS, Raja FY, Ishfaq G et al. Pap smear screening for pre cancerous conditions of the cervical cancer. Pak J Med Res 2005;44:111-13.

16. Sirovich B, Welch HG. The frequency of pap smear screening in the United States. J Gen Intern Med 2004 Mar;19(3):243-50. [PubMed]

17. Bamanikar SA, Baravkar DS, Chandanwale SS, Dapkekar P. Study of cervical pap smears in a tertiary hospital. Indian medical Gazette 2014 July;148(7).250-54.

18. Haider G, Parveen Z, Anjum F, Munir A. Pap smear, an important screening tool to detect precancerous stage of carcinoma of cervix. J Ayub Med Coll Abbottabad 2013 Jan-June;25(1-2):26-27. [PubMed]

19. Vaghela BK, Vaghela VK, Santwani PM. Analysis of abnormal cervical cytology in papanicolaou smears at tertiary care center- a retrospective study. IJBAR 2014;5(1):47-49.

20. Saha K, Sengupta M, Mistry CJ. Cytological findings of conventional cervical papanicolaou smear in a tertiary care hospital. Global Research Analysis 20113;2:149-51.

21. Renuka N, Sultana A. Cytopathological study of cervical smear: a hospital based retrospective study. Medical journal of Islamic World Academy of Sciences 2014;22(1):42-49.

22. Nair RV, Shwetha BR, Manju A, Solanke PV. Papanicolaou (Pap) test screening in a tertiary care teaching hospital in South India. IJMSCI 2015; 2(8):1260-65.

23. Tailor HJ. Patel RD, Patel PR, Bhagta VM. Study of cervical pap smears in atertiary care hospital of South Gujarat, India. Int J Res Med Sci 2016;4(1):286-88.

24. Selhi PK, Singh A, Kaur H, Sood N. Trends in cervical cytology of conventional pap smears according to revised Bethseda system: a study of 638 cases. IJRRMS 2014 Jan-March;4(1):16-20.

25. Rizvi JH. Rasul S, Ghazali B, Jamal A. Screening for cervical cancer by pap smear. JPMA 1988Sept;38:229-31.

26. Verma I, Jain V, Kaur T. Application of Bethesda system for cervical cytology in unhealthy cervix. J ClinDiagn Res 2014 Sep;8(9):26-30. [PubMed]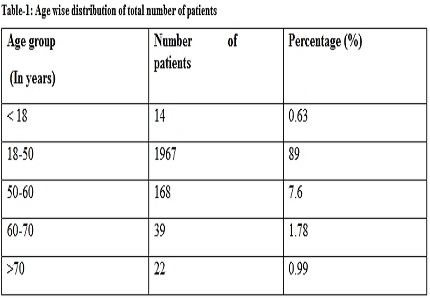 CITATION
DOI: 10.17511/jopm.2018.i01.04
How to Cite
Dr. Shwetha Ramu, Dr. Bindu B. J., & Murthy, N. (2018). Pap smear as early diagnostic tool for cervical cancer- A life saviour. Tropical Journal of Pathology and Microbiology, 4(1), 22-26. https://doi.org/10.17511/jopm.2018.i01.04